In 2008, Barbara Allen founded Fresh Artists, a solution to provide children with art supplies in schools that had lost funding for the arts, while empowering them to feel like change makers in the world. The Philadelphia-based nonprofit began digitally printing art donated by children and their families to install at area organizations. Now, the program has spread far beyond Philadelphia and, in 2017, Fresh Artists announced that it is partnering with SGIA to further develop its scope of possibilities.
If you are interested in becoming a sponsor of Fresh Artists, please visit the donate page on the organization's website.
Click here to learn more about the Cool Jobs Expo.
Contact Barbara at (215) 920-3317 or bcallen@freshartists.org.
---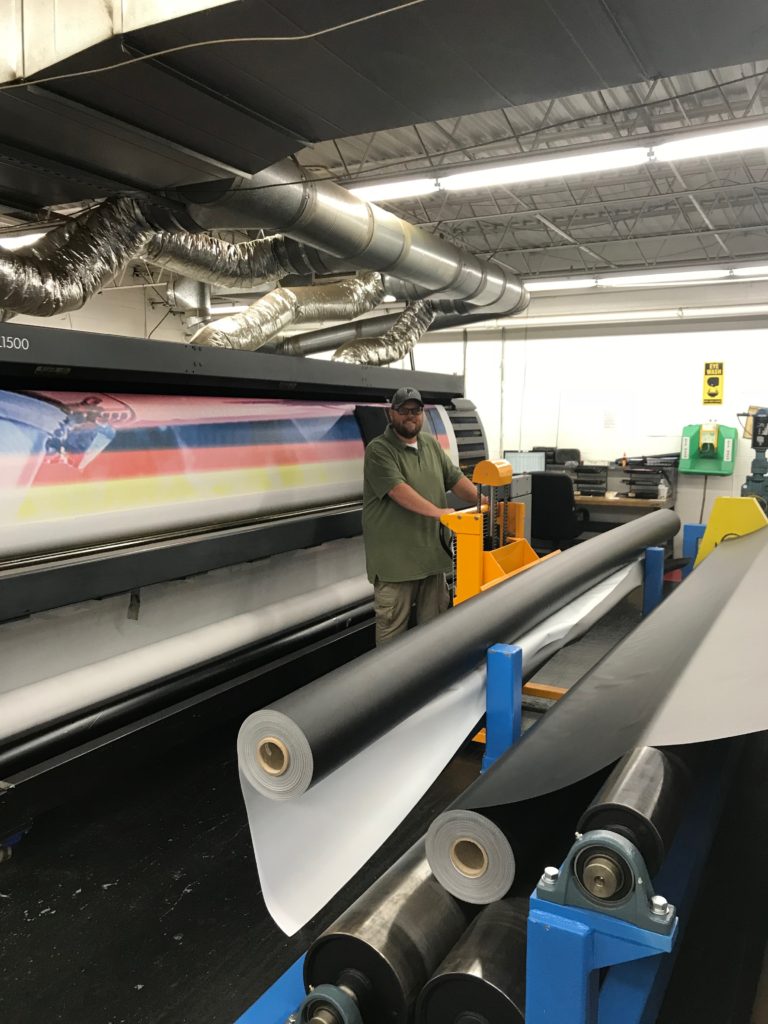 Foster case study (see link below) documents how Vincent Printing uses Foster On-a-Roll® Lifter to ensure smooth and reliable operation of their production facilities.
Vincent Printing Case Study
Today, instead of loading 330-foot rolls on the frame in the warehouse, 1000-foot rolls of 7-ounce PVC, weighing some 800 pounds, are taken on the Foster lifter from the warehouse. As a result, roll change times have fallen from 30 minutes to 10, plus using the much larger rolls means that actual roll changes have been reduced to one-third the previous number. Talking about his experience with the Foster lifter, Bates says: "The Foster lifter has dramatically simplified our production. Roll changes are fewer and faster, and employees no longer need to climb on the frame to put everything in position. We are looking at additional Foster lifters to use on other machines."
Greg Bates
Plant Manager
Vincent Printing
Chattanooga, TN USA
www.vincentprinting.com
---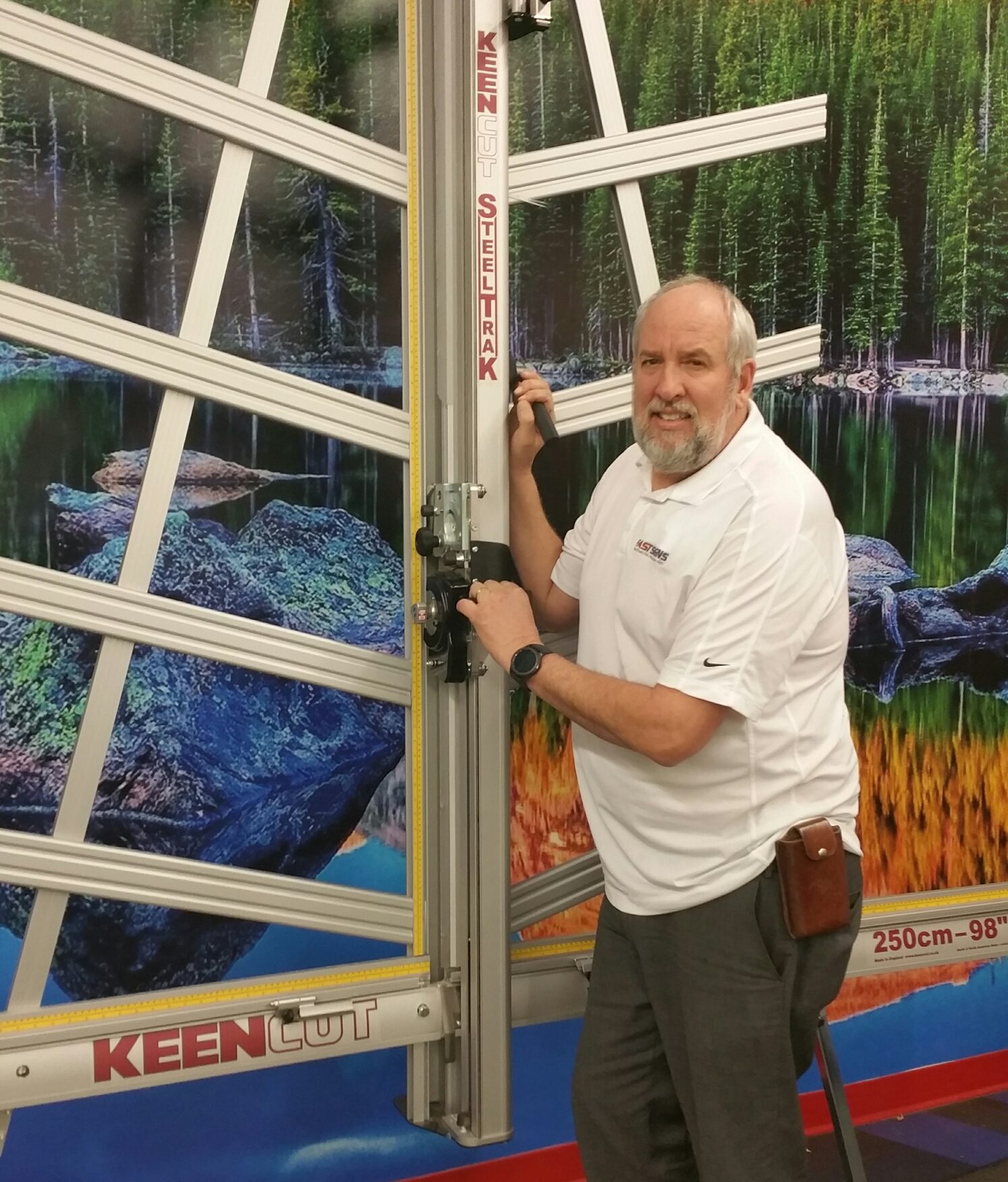 The Foster case study (see link below) documents how Fastsigns 637 uses Foster cutters to ensure smooth and reliable operation of their production facilities.
Fastsigns 637 Case Study Letter Size
Fastsigns 637 Case Study A4 Size
"Until I bought the Foster Keencut SteelTraK vertical multi substrate cutter, I was cutting Dibond® with a table saw, and constantly suffering with ragged edges. Now I get flawless cuts every time. Plus, the 98-inch height of the cutter enables me to cut full sheets much more accurately, and to save material by making cuts that were impossible before. The SteelTraK is one of my best investments. It is an extremely versatile piece of equipment and very easy to use. And it is rugged enough that replacing it should not be necessary for years."
Greg Painter
Owner
FASTSIGNS 637
Helena, MT USA
---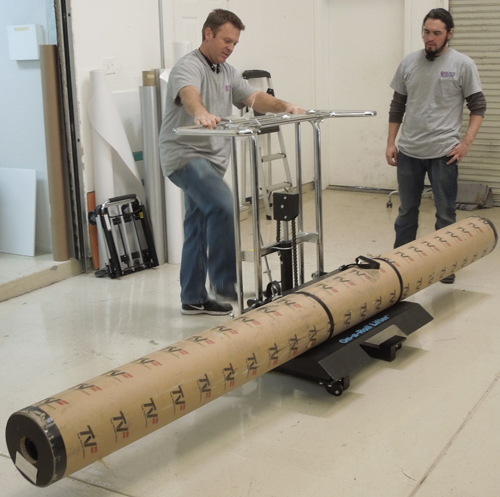 The most recent Foster case study (see link below) documents how Quick Change Display uses Foster On-a-Roll® Lifter to ensure smooth and reliable operation of their production facilities.
Quick Change Display Case Study Letter Size
Quick Change Display Case Study A4 Size
"Our new Foster On-A-Roll® Lifter makes loading our HP 3100 Latex printer a breeze.  Handling our big substrate rolls formerly required two or three operators. Now one can do it alone—even in the tight space behind the printer."
Justin Acklin, Production/Installation Supervisor
Quick Change Display
Las Vegas, NV USA
www.quickchangedisplay.com
---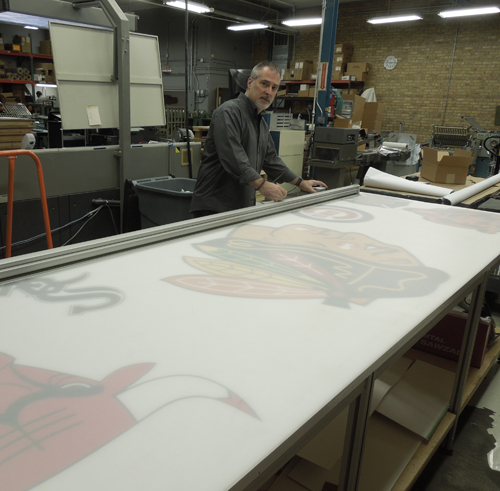 The Foster case study (see link below) documents how Graphic Image Corporation uses Foster cutters to ensure smooth and reliable operation of their production facilities.
Graphic Image Corporation Case Study Letter Size
Graphic Image Corporation Case Study A4 Size
"Our Foster workbench and cutter is the best piece of equipment in our shop."
Dave Drnek, Production Manager
Graphic Image Corporation
2035 West Grand Avenue
Chicago, IL 60612
Phone: (312) 829-7800
www.graphicimagecorp.com